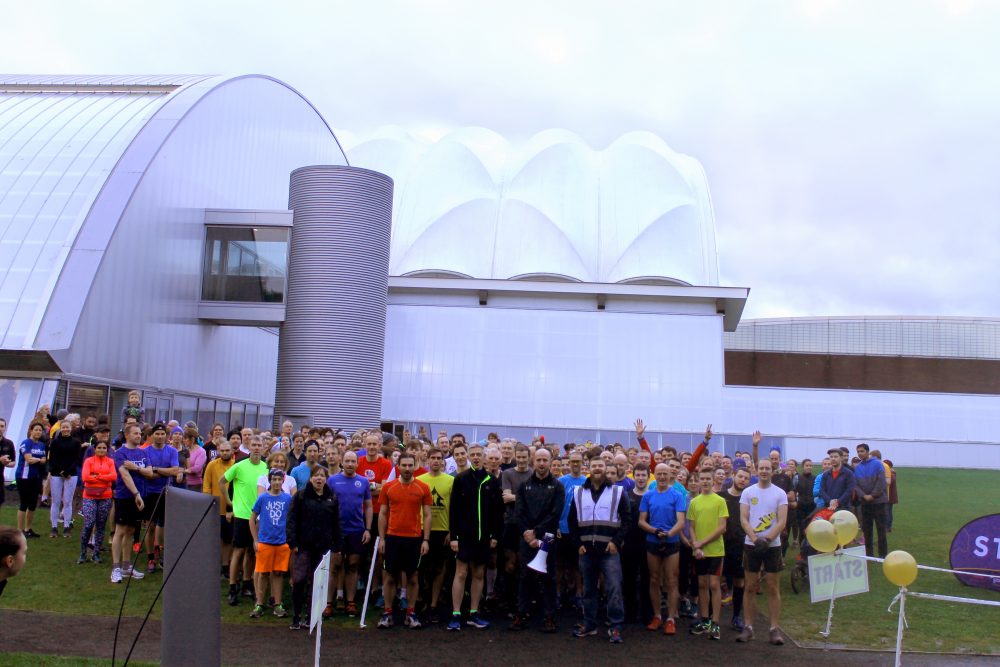 We did it! What a day! What a run!
Last Saturday we hosted our first Oriam Parkrun. We welcomed 306 runners from all over the country. We had runners of all ages taking part and running the course.
There were some great timings from the runners. The first male finisher was Evan Ross, Evan has ran over 60 parkruns and completed the course in a time of 18:18 minutes. The first female finisher with a time of 20:06 minutes was Elizabeth Leason, Elizabeth is another experienced park runner, with 201 parkruns under her belt.
Ronan Sinclair, aged 14 was the first youth runner to finish. Ronan is part of Corstorphine AAC, running the course in an impressive time of 22:45 minutes. It was a real family event as Ronan was joined by runners mum Moya, dad Mike and sister Ciara at the first Oriam Parkrun.
The day was a massive success and a big thank you to our volunteers and Sarah Robertson, health promotion manager. Sarah was influential in bringing parkrun to Oriam, overcoming a number of hurdles to make it happen.
Although this is only the first Oriam parkrun, below are some fun facts and statistics of the day.
Total distance run: 1,530km
Average run time: 00:30:46
Total hours run: 0 Years 6 Days 12Hrs 55 Minutes 18 Seconds
For a look at the latest results and more statistics from the race please follow the link https://www.parkrun.org.uk/oriam/results/latestresults/
Oriam parkrun will now be every Saturday at 9:30am, parkrun will launch an Oriam parkrun Facebook page for people to follow the action! This page will have updates, timings and all parkrun sign up information. Also an opportunity for all runners to share their stories and photos from their runs. Keep your eyes peeled for updates via our social media platforms.
Spread the word and get involved with Oriam Parkrun!