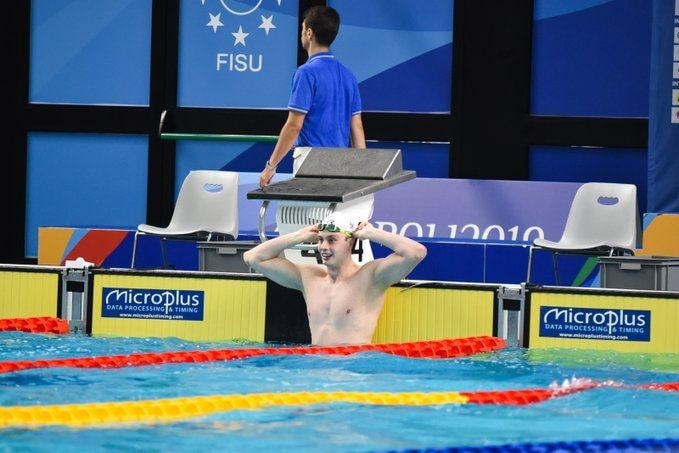 Chemical Engineering student David Cumberlidge won gold at this years World University games.
His winning swim made him only the 4th British swimmer ever to do the 50 metre freestyle in under 22 seconds.
The Great Britain Team managed 3 gold medals and 10 medals overall. Highlighting the success of David's achievement amongst his peers.
David was delighted and his this to say
"I had a great experience in Naples. The level of competition this year was really high but we had a great team supporting us. I had two targets going into the meet which was to pb in both my events, to hit both these targets and to win a gold medal in the process was amazing. It's been a great motivation for me and I'm look forward to next year and the run up to Olympics."
David was joined in Napoli by fellow Heriot-Watt University students Kate Daykin and Seonaid McIntosh. Kate reached the last 64 of the women's sabre individual Fencing.
World champion and commonwealth medallist shooter Seonaid, was chosen as flag bearer for Team GB, another excellent achievement.
Seonaid finished 17th in the Women's 10 metre Air Rifle shooting.
A massive well done to the Heriot-Watt University triplet and Team Great Britain who finished 17th overall.