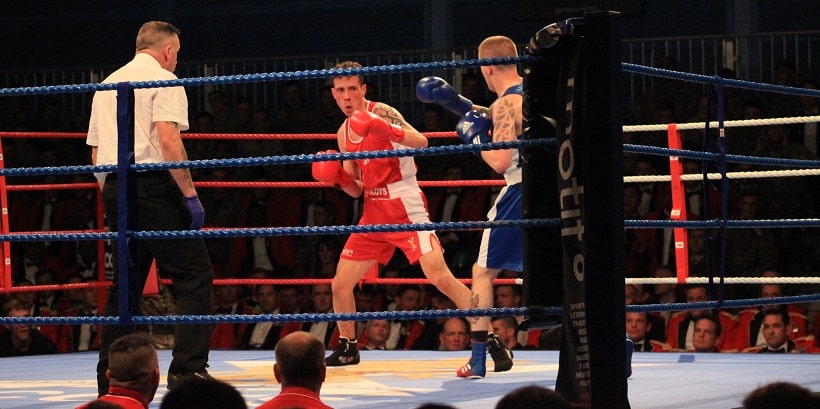 An outstanding display of military courage, respect and discipline was staged at Oriam last Thursday, 8 November. For the first time, Scotland's Sports Performance Centre hosted a Regimental Boxing Night in front of a cheering 900-strong crowd. A total of 20 boxers from The Royal Regiment of Scotland (SCOTS) traded blows in the ring as they fought for battalion pride and bragging rights. Awards were handed out for the best boxer, most courageous boxer and finally, the champion battalion.
Afterwards, Ross Campbell, Executive Director at Oriam, praised the event, saying: "It is the first time we have hosted a Regimental Boxing Night but I'm sure it won't be the last. There was a tremendous atmosphere all night and large events, such as this, once again show Oriam's great versatility."
Major Philip J Morgan Officer Commanding Alpha 'Grenadier' Company, said: "It was an honour and privilege to be given the opportunity to hold the third iteration of this biennial event at the Oriam Sports Performance Centre. A huge thank you, on behalf of The Royal Regiment of Scotland, goes to all involved – the Oriam staff, boxers and especially those who have kindly sponsored the event. SCOTS soldiers must live by a bespoke set of values and standards which have come to the forefront this evening in the form of boxing – courage, respect and discipline. There was an immense sense of Regimental pride in and out of the ring throughout the evening."
Oriam opened its doors in 2016 and is located within the grounds of Heriot-Watt University's Edinburgh campus. It provides state-of-the-art training facilities to Scotland's elite athletes as well as to the general public.