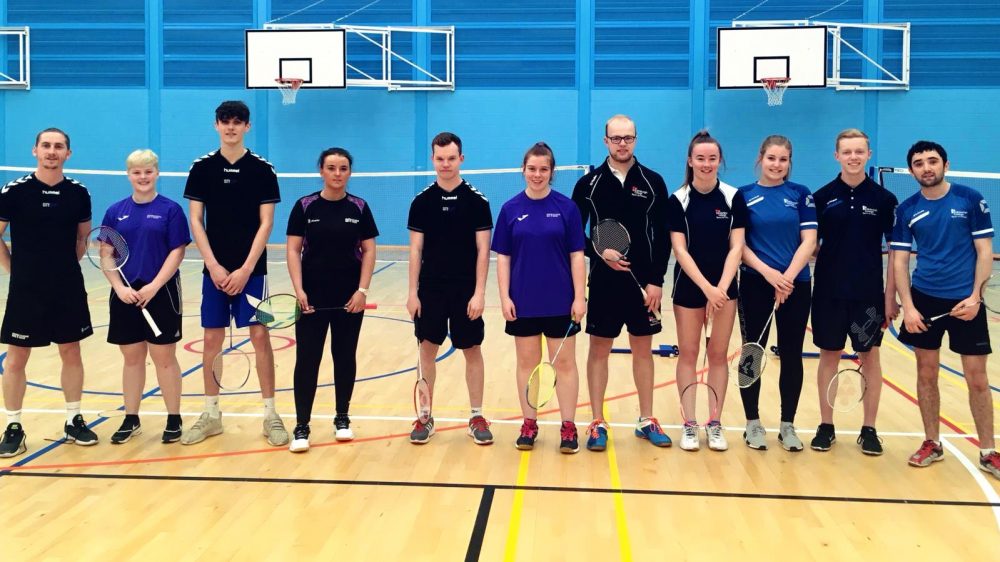 Badminton Finals- Edinburgh College v City of Glasgow College – Sports Hall 1
The Scottish Student Sport Finals 2019 descended on Oriam Wednesday 1st May. The annual multi-sport competition pitched the best college teams against one another, competing for that champion title. We welcomed colleges from all across Scotland including Edinburgh, Glasgow, West Lothian, Dundee & Angus.
Over the course of the day, colleges competed against each other in football, badminton, volleyball and basketball. There were some highly competitive and entertaining matches on show, contributing to a highly exceptional day.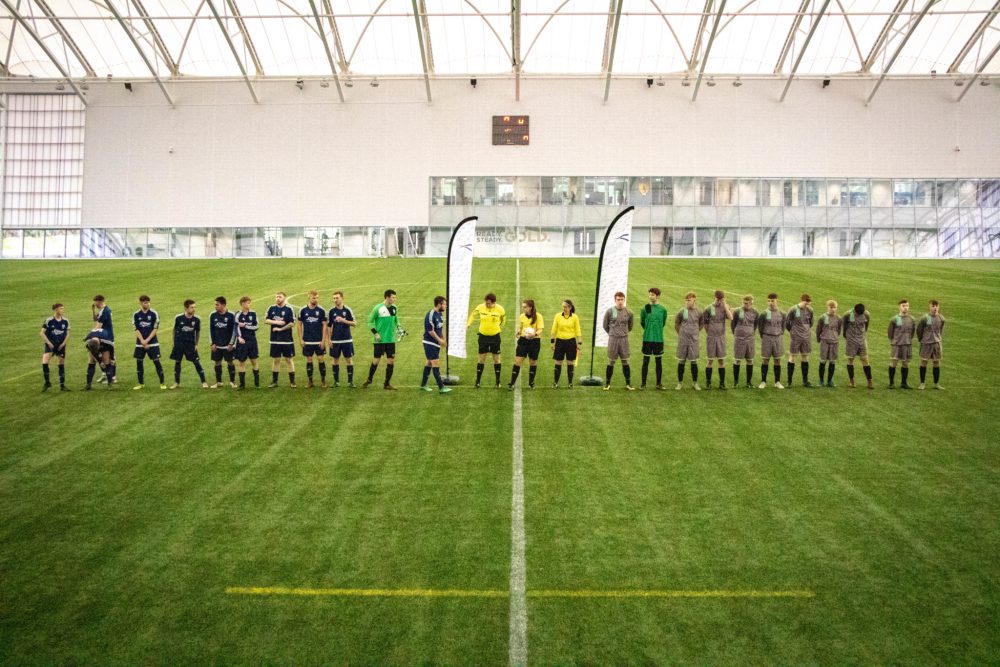 Men's Football Final – New College Lanarkshire v Dundee & Angus College – Indoor Synthetic Pitch
Winners on the day were Edinburgh College who reigned supreme over City Of Glasgow College with a 7-0 Victory on the Badminton Court. Edinburgh College then followed up with victories over West Lothian college in the women's football, City Of Glasgow College in the Women's volleyball and finally a momentous 101-22 victory over City Of Glasgow College in Women's Basketball.
Edinburgh College Women's Football Team
Other winners on the day were City of Glasgow College with a 2-1 win in the men's Volleyball, New College Lanarkshire triumphed 3-0 over Dundee and Angus college in the men's football. The final match of the day seen City of Glasgow College defeat Dundee and Angus college 68 – 93 in men's Basketball. The overall College Cup was won emphatically by Edinburgh College, bringing their total number of consecutive wins to 6. The cup will be presented at the college later this month. Competition coordinator Jess Barrows was delighted with the Scottish Student Sports Finals 2019 return to Oriam.
"We were delighted to return to the excellent facilities at Oriam for our College National Finals 2019! Scotland's National Performance Centre is a fantastic stage to battle for Gold and this could be clearly seen in the excitement and energy of the 130 students involved. The event ran very smoothly and we are grateful for the help we received from Oriam's staff who saw to it that we had everything we needed. I also heard many positive comments on the Bistro's lunch selections! An excellent day all round and we can't wait to return in the future."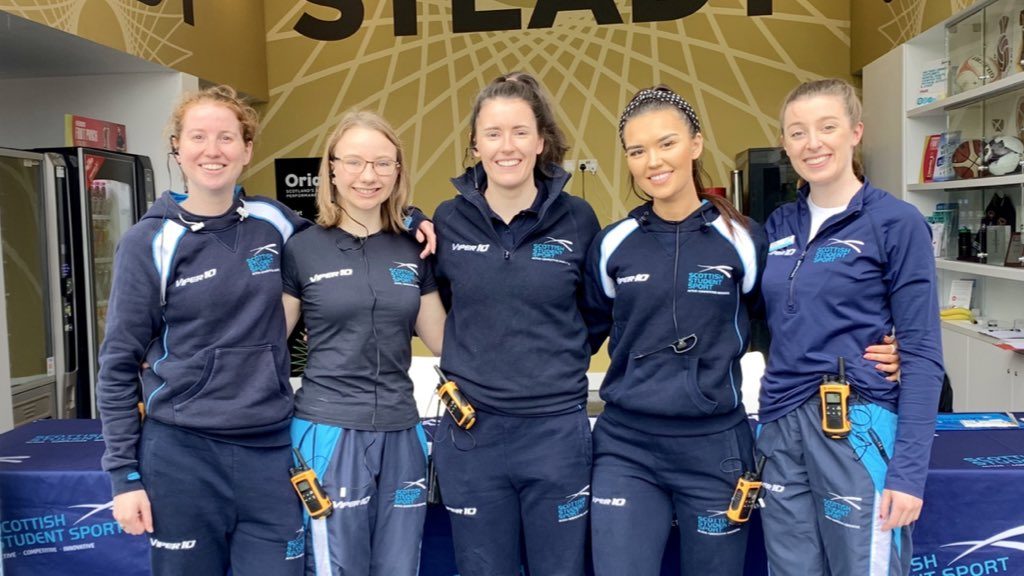 Scottish Student Sport team ready for the day ahead
Edinburgh College 7 – 0 City Of Glasgow College (Mixed Badminton)
West Lothian College 2 – 10 Edinburgh College (Women's Football)
Edinburgh College 2 – 1 City Of Glasgow College (Women's Volleyball)
Edinburgh College 101-22 City Of Glasgow College (Women's Basketball)
City Of Glasgow College 2 – 1 Glasgow Clyde College (Men's Volleyball)
New College Lanarkshire 3 – 0 Dundee & Angus College (Men's Football)
Dundee & Angus 68 – 93 City Of Glasgow College (Men's Basketball)