23rd – 29th May 2022| Raising Awareness Of The Importance Of Anti-Doping In Sport
During Clean Sport Week this year, our Performance Sports Team and Athletes are exploring the principles of Anti-Doping in Sport. Anti-Doping rules are based on 100% accountability for the individual athlete and support staff, so managing routines, diet and medication is vital to clean competition at all levels.
Our staff and athletes have been sharing some thoughts on the UKAD #100percentme program and its five principles. We are also sharing key facts and resources to help fellow athletes and sports professionals better understand clean competition.
100 PERCENT ME
The 100 Percent Me program focusses on five key principles; Passion, Integrity, Determination and Enjoyment or P.R.I.D.E. Our Talent Development Athletes and Performance Staff have shared what each of the five principles mean to them and their sport.
Passion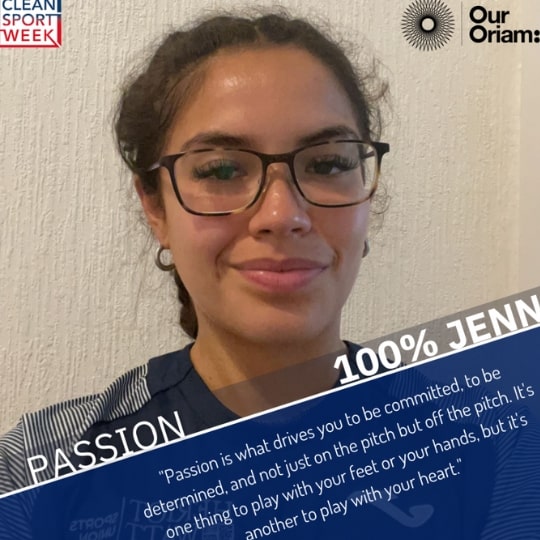 Passion| 100% Jenn
Passion is what drives you to be committed, to be determined and not just on the pitch.. It's one thing to play with your feet or your hands, but it's another to play with your heart.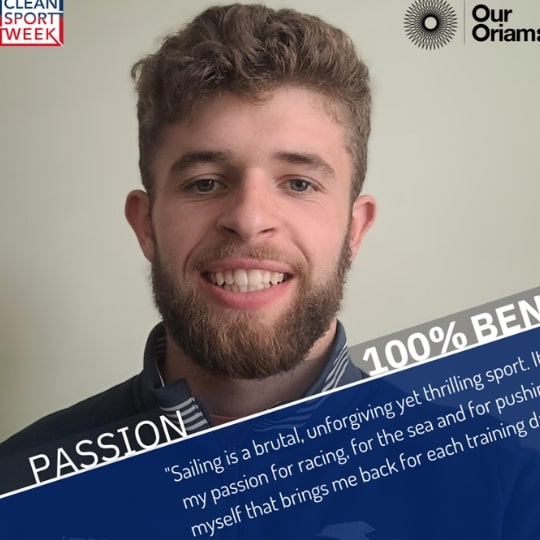 Passion | 100% Ben
Sailing is a brutal, unforgiving yet thrilling sport. It's my passion for racing, for the sea and for pushing myself that brings me back for each training day.
Respect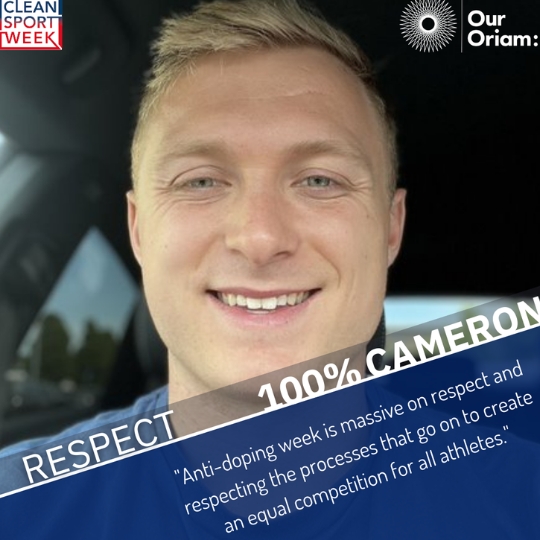 Respect | 100% Cameron
Anti-doping week is massive on respect and respecting the processes that go on to create an equal competition for all athletes.
Integrity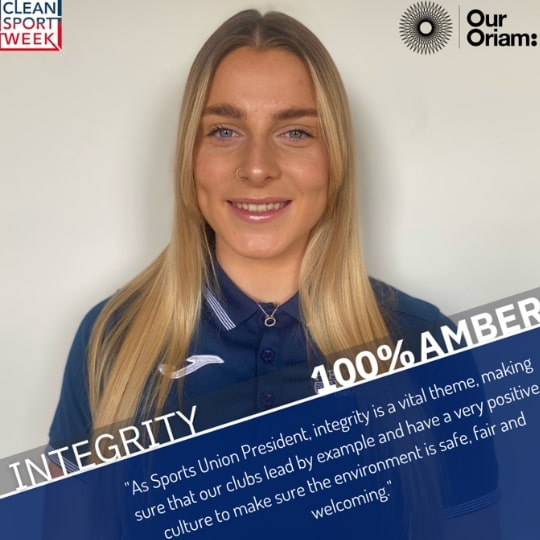 Integrity | 100% Amber
As Sports Union President, integrity is a vital theme, making sure that our clubs lead by example and have a very positive culture to make sure the environment is safe, fair and welcoming.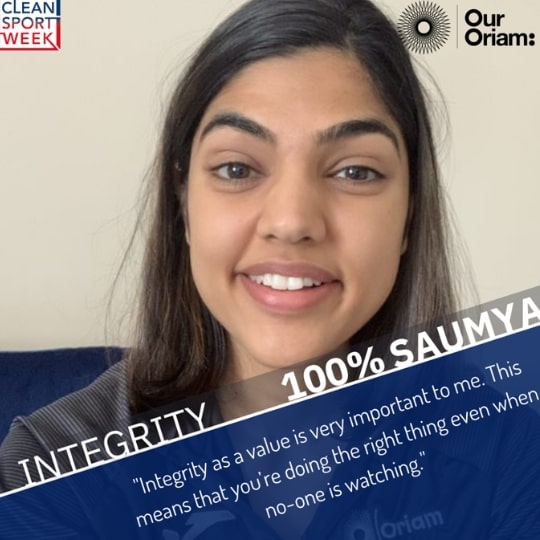 Integrity | 100% Saumya
Integrity as a value is very important to me. This means that you're doing the right thing even when no-one is watching.
Determination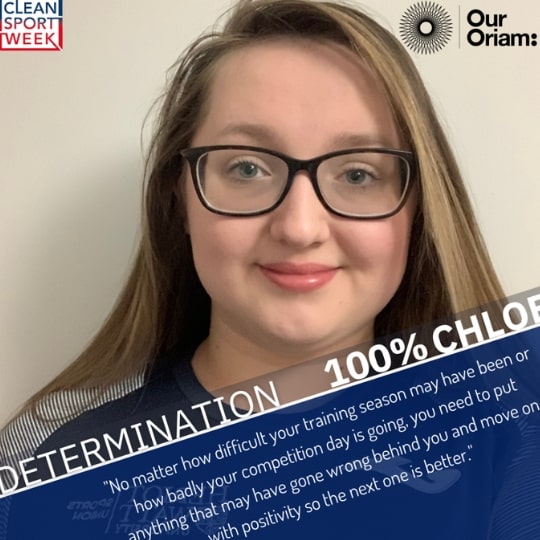 Determination | 100% Chloe
No matter how difficult your training season may have been or how badly your competition day is going, you need to put anything that may have gone wrong behind you and move on with positivity so the next one is better.
Determination | 100% Sarah
To me, determination is the ability to overcome any obstacle that's thrown your way.
Enjoyment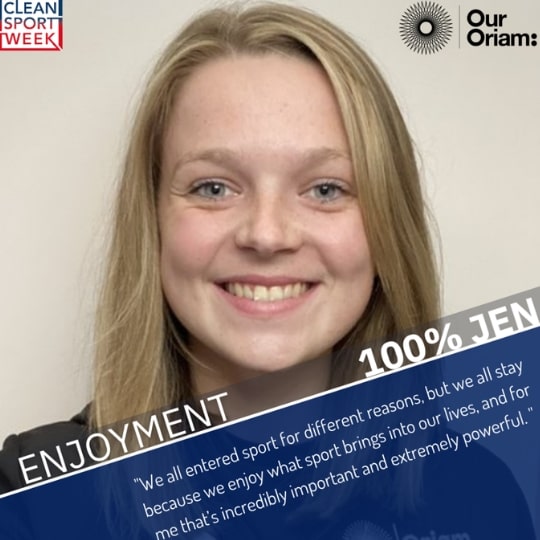 Enjoyment | 100% Jen
We all entered sport for different reasons, but we all stay because we enjoy what sport brings into our lives, and for me that's incredibly important and extremely powerful.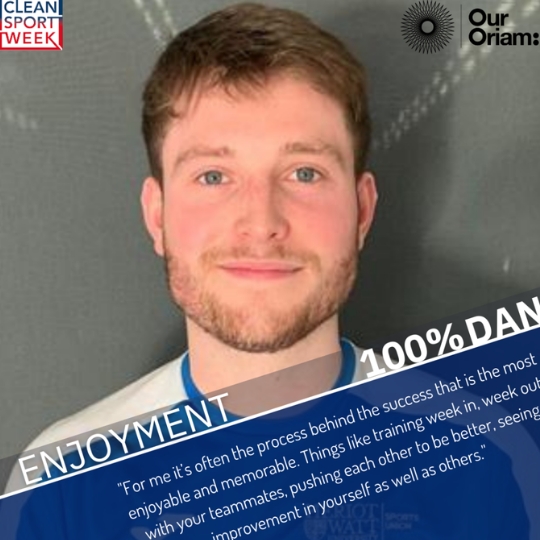 Enjoyment | 100% Dan
For me it's often the process behind the success that is the most enjoyable and memorable. Things like training week in, week out with your teammates, pushing each other to be better, seeing improvement in yourself as well as others.
You can find all of our clips on our Instagram Highlights and Reels too.
SUPPORT CLEAN SPORT
If you would like to know more about the facts and guidance for clean sport check out some of the useful links below!
UKAD Anti-Doping Violations and Prohibited list – Website here
WADA Prohibited Substance and Method list – Website here
Global DRO – Website here
Therapeutic Use Exemptions – Website here