Heriot-Watt University's Sports Union is based within Oriam and offers some of the best sports and social activities across campus. With over 30 clubs to choose from and a packed calendar of club and union events throughout the academic year, the Sports Union is the perfect place to meet new people and stay active at Heriot-Watt University. If you're interested in joining HWU Sports Union, all you need to get started is an Oriam Student Membership which will allow you to join a club of your choice. If you're still undecided, here's 5 great reasons to join HWU Sports Union.
There's Over 30 Sports Union Clubs To Choose From
HWU Sports Union is the home of student sport at Heriot-Watt University, and with over 30 different clubs to choose from, there's something for every interest. Each club offers a range of different activities, from recreational fun to competition in a safe and welcoming environment, there's a place in the Watt Family for everyone regardless of sporting ability or experience.
The Sports Union is open to all and you're able to join as many clubs as you like. From Aikido and Swimming to Tennis and Mountaineering, there's a club for everyone regardless of skill or experience. Not sure which club is right for you? We've highlighted a few below to give you a flavour of what life is like as a member of a HWU Sports Union Club.
Aikido Club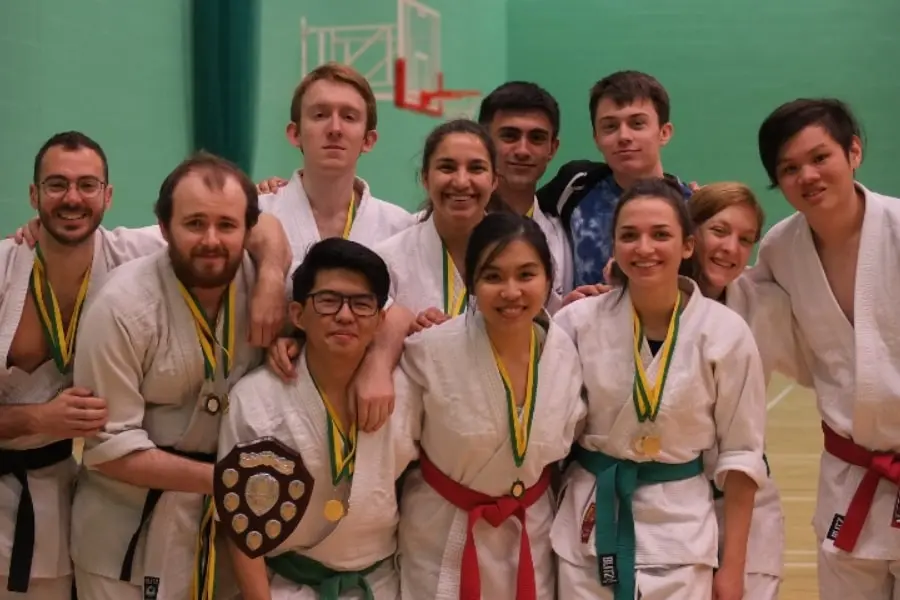 Aikido is a defensive martial art that originates from Japan. The HWU Sports Union Aikido Club practices the style of Shodokan Aikido which combines traditional Aikido techniques with the principles of competitive sport; making it unique amongst Aikido styles. It offers members the opportunity to build their skills and learn a set of standardised forms known as "Kata" before putting their new skill into practice through a form of sparring known as "Randori". Randori offers participants the opportunity to engage in controlled, live training scenarios, against a resisting opponent. The goal of aikido is not to harm the opponent but to neutralise their aggression while protecting both parties from injury.
The Aikido Club teaches discipline, safety and respect in a safe and controlled environment. As a member you'll be able to build your skills and knowledge whilst progressing through the different gradings.
The club offers recreational activity as well as competitive opportunities to compete at a British, European and World Championship level. Aikido Club is open to all regardless of skill and experience, making it the perfect place to learn a new skill and meet new friends.
Mountaineering Club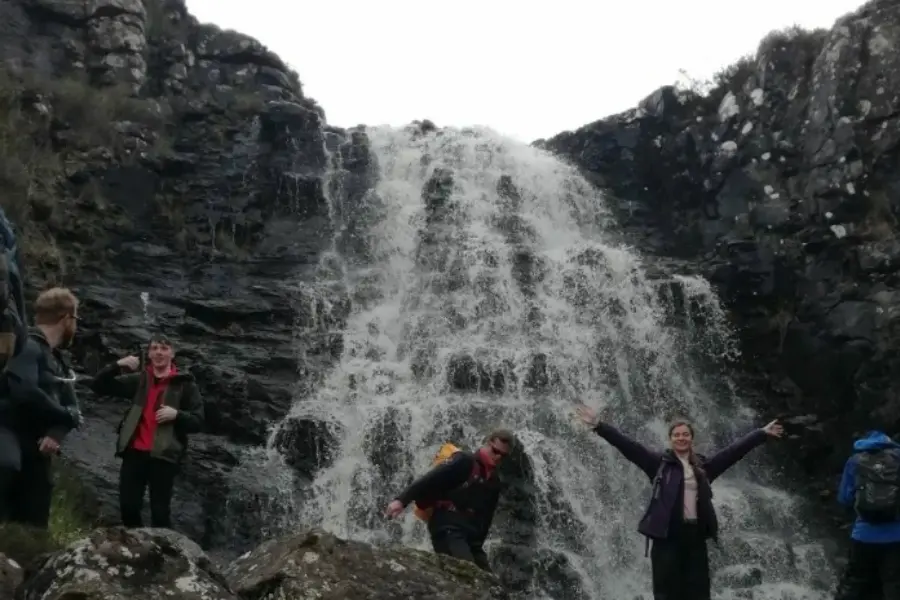 HWU Sports Union Mountaineering Club is perfect for anyone looking for adventure. The Mountaineering Club covers a range of outdoor activity from hill walking, hiking and trekking, to scaling some of Scotland's and the UK's highest mountain peaks. The club offers members the opportunity to explore some of the UK's most beautiful and wild landscapes whilst meeting new friends and making memories along the way.
The Mountaineering Club run either a weekend bothy or day trip every weekend across the academic year alongside training sessions at a range of local climbing walls. As a member of the club you'll get to see some of the country's greatest sights and build your skills and knowledge of how to navigate and traverse a range of different environments. Through the club you'll have the opportunity to represent the University at the BUCS Nationals Climbing Competition if you're interested in competitive climbing.
Tennis Club
The Tennis Club at Heriot-Watt University offers a fantastic range of sports activities, and with our brand new six-court indoor tennis centre set to open its doors in the coming months, the club will benefit from a year-round, all-weather, high quality training facility. The club is open to anyone regardless of previous experience or skill. Whether you've been inspired to pick up a racquet after seeing some Wimbledon or US Open heroics or have been paying for years, the club is open to all.
The HWU Sports Union Tennis Club offers a range of training and development sessions through to competitive matches against some of the best university tennis players in the country through BUCs competition. For beginner and intermediate players, the club offers a range of activity to improve your general fitness, increase flexibility alongside agility, balance, co-ordination and speed. Through this players get a general introduction to the game and work on the basics of tennis and different shots whilst having competitive fun within the class.
For more advanced players, training focuses on tennis specific warm-ups to improve on the basics and prevent injury alongside improving stamina and fitness. This also allows for more advanced coaching on specific shots, game strategies and competitions.
The tennis club also benefits from support in the form of our fantastic University Tennis Co-Ordinator, Finn McLean, who offers a wealth of coaching knowledge and experience. Finn's passion for tennis shines through in his coaching and benefits players of all levels helping them to build their skills and confidence.
Meet The Club
We recently caught up with some members of the HWU Sports Union Tennis Club to find out more about what the Sports Union and Club means to them and how it adds value to their university experience. Check out the video below to find out what they had to say.
Cricket Club
The Cricket Club at Heriot-Watt University provides a fantastic opportunity for students to play cricket and become part of a team whilst at university. Cricket is a captivating and popular sport that originated in England but has become immensely popular worldwide. It is a unique and exciting sport consisting of two teams with eleven players on each side. The aim of the game is to score more runs than the opposing team whilst trying to dismiss their players. Cricket is a fun an enjoyable sport to play and offers players the opportunity to play a range of different roles including batting, fielding and bowling. This allows players to try a variety of different positions and build their skills and knowledge of each role. Cricket's strategic nature, mix of athleticism and moments of thrilling excitement make it a great sport to watch and play.
The HWU Sports Union Cricket Club offers students at Heriot-Watt University the opportunity to try and play cricket alongside their studies regardless of skill and experience. The club offers a range of recreational and competitive opportunities for students and is a great place to become part of a team and meet new people. The team compete in both the BUCS Indoor Cricket League and Tier 2 of the BUCS outdoor cricket club, whilst offering training matches within the club throughout the year. If you're a fan of cricket or want to try it for the first time and meet new friends, the Cricket Club has something to offer you.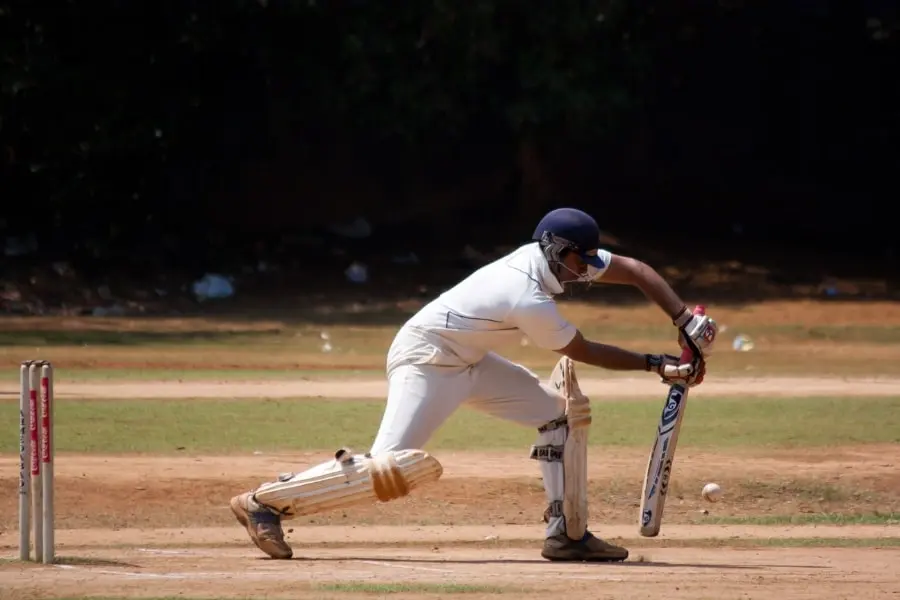 Meet New Friends
HWU Sports Union is one of the best places on campus to meet lots of people and make new friends. Through a shared love of sport and playing together, members of the Sports Union make memories and friends that last a lifetime. Whether its from being part of the same club or through attending one of the Sports Union's amazing socials, of which there are many throughout the year, being part of a Sports Union Club is often a highlight of students university career.
The Sports Union offers students the opportunity to build bonds and create connections beyond university. Whether its in the future workplace or socially, the Sports Union offers a fantastic opportunity to grow your network and get to know people across the University Campus and out with your courses. As an international university, Heriot-Watt attracts people from all over the world, many of whom become members of the Sports Union. This presents a fantastic opportunity to meet and become friends with people from all over the world who can potentially help and support you beyond your university career.
Stay Active At Heriot-Watt University
As an Oriam and Sports Union Member you'll have access to a wide variety of sports and facilities to keep fit and active on campus. From our fitness suites and pay as you play sport offering to playing and potentially competing with your club, Oriam and HWU Sports Union are here to help you keep fit and support your active lifestyle.
It is important to exercise alongside your studies as this can help to support both your physical and mental health. Whether its going to the gym, playing sport with your friends, or attending club training sessions, this all helps to build your fitness whilst having fun and staying active.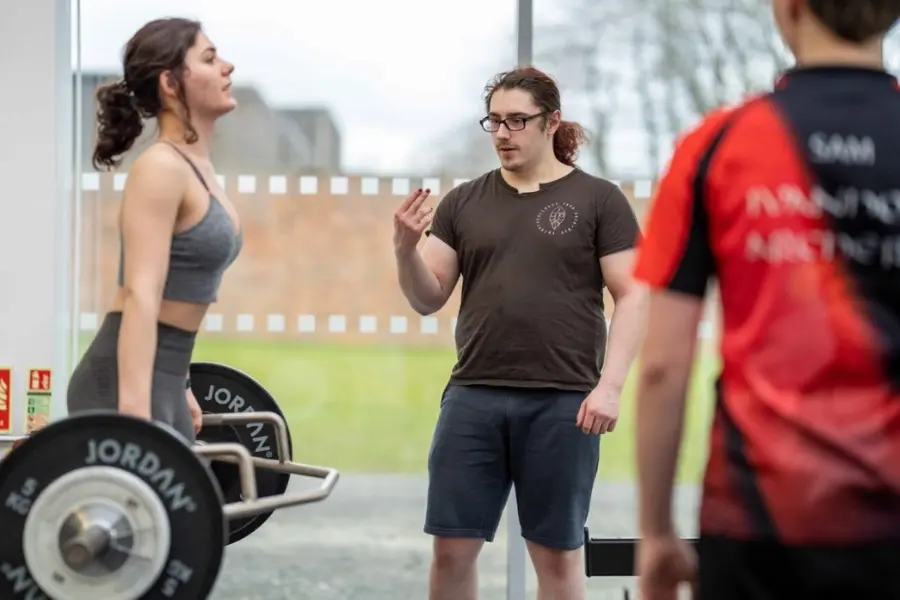 Compete Against Other Universities
As a member of HWU Sports Union, you'll have the opportunity to compete against other teams and universities from around the country and play home and away matches. This gives you a fantastic chance to travel and compete against some of the best teams in the country and test your skills against other student athletes.
All the HWU Sports Union clubs have both recreational and competitive elements for students, providing equal opportunities for fun and competition. On the competitive side, players potentially have the chance to compete at a national, European and even international levels. This has seen many teams and Sports Union members win trophies and competitions at various levels and stands as a testament to their skills and abilities in their sport. All competitive matches are held in safe and controlled environments ensuring that you can focus on performing to the best of your abilities and achieving your goals.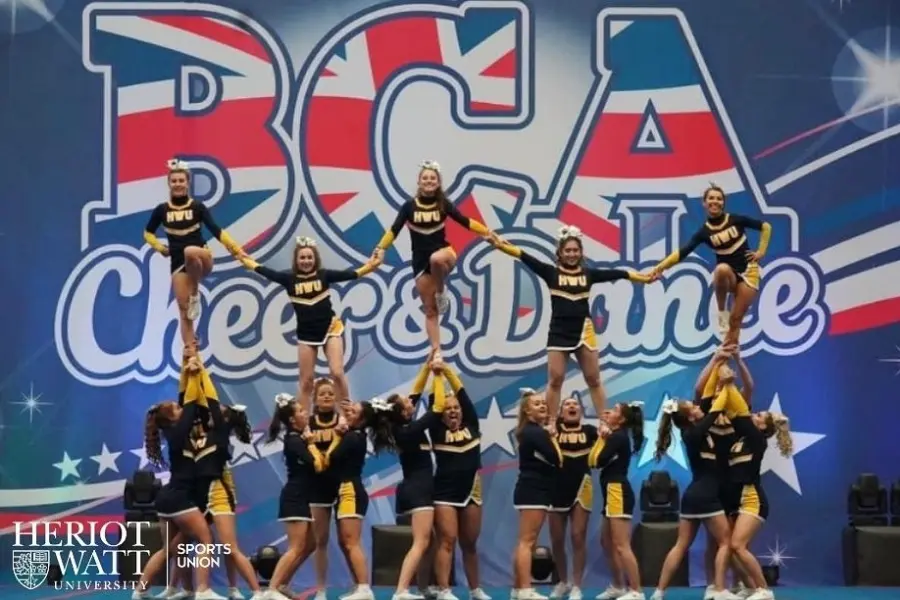 HWU Sports Union Social Events
Many of the HWU Sports Union Clubs have their own social events throughout the year offering fantastic opportunities to meet and socialise with your team outside of club training sessions. In addition to this there are a series of wider HWU Sports Union events where all the different clubs and members can come together to mingle and celebrate their successes throughout the year. These are offered in a range of different settings and events from the annual Ceilidh, which is held at Murrayfield Stadium, and Strictly Come Dancing event to the Sports Ball and Blues and Volunteer Awards, these are some of the best social events in the university calendar and are not to be missed.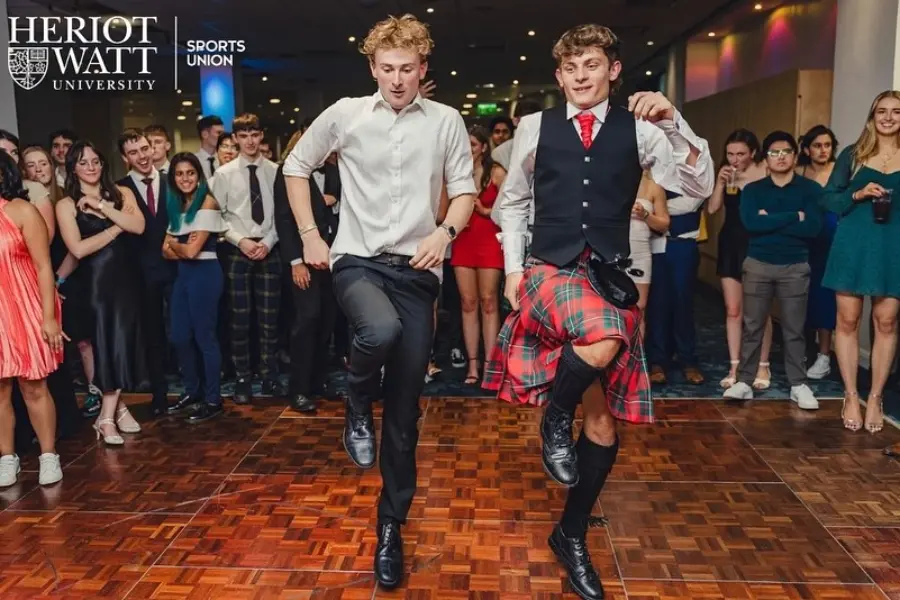 The HWU Sports Union is open to all students at Heriot-Watt University and is a fantastic place to meet new people, play sport and make memories that last a lifetime. If you would like to join the Sports Union and one of its clubs it all starts with an Oriam membership. If you're not currently an Oriam member, you can join online today! If you're an Oriam member already and want to get involved, you're already half-way there! Simply login to your account online or on the Oriam app, and select the membership for the club you want to join!