Walking Football Scotland's partnership with Prostate Cancer UK aims to raise awareness (and funds) among its 1800 members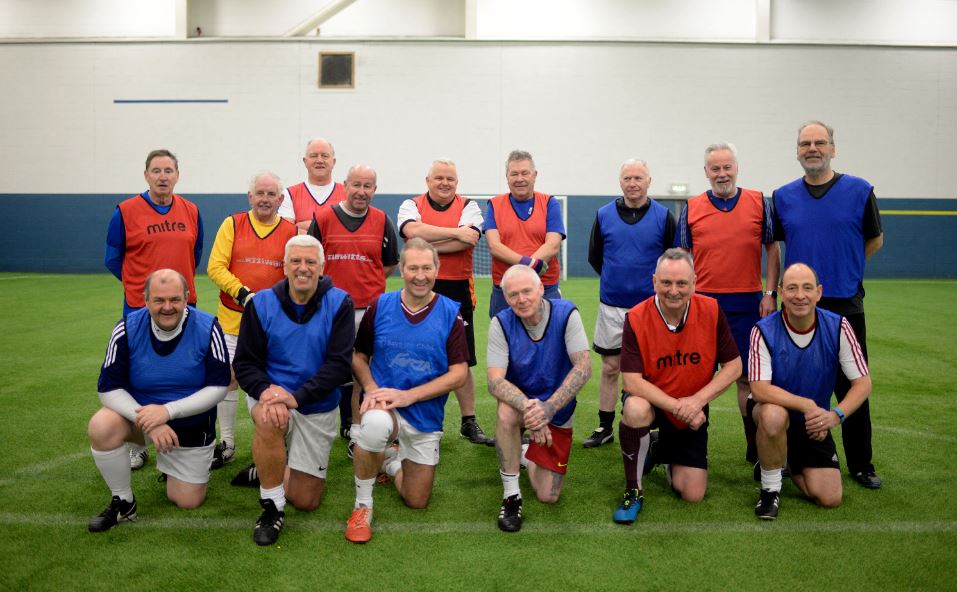 Unfortunately, it seems inevitable that, as we move into our 50s, 60s and 70s, conversation amongst men will turn to prostate cancer. Luckily, we're usually talking about someone else rather than about ourselves but there can't be many of us who don't have some experience of the condition involving family or friends, not least as it is estimated that one in eight men in the UK will get prostate cancer at some time in their life.
For me it was my brother and within our Walking Football community at the Oriam, it was Allan Hope and, very likely, others of whom I am unaware. Fortunately, in both these cases, treatment was successful, although traumatic and upsetting for them, their family, and their friends. They will both be subject to regular checks for the foreseeable future and, probably, for the rest of their lives. More of Allan later.
It was probably the case that, up until fairly recently, a diagnosis of prostate cancer was a death sentence. However, as time has gone on and medical research has developed a much better understanding of the condition and its causes, diagnoses have been made earlier and treatment has become much more successful.
Having said that, regrettably, despite the progress that has been made, it is still the case that prostate cancer kills one man every forty-five minutes in the UK. Clearly, much more research is required if that horrible statistic is to change but we are only too well aware of the pressures under which the National Health Service operates and research costs money.
The consequence of this is that, as is the case with many other serious medical conditions, charities have to try to bear the burden of these costs with a view to achieving the objectives of better diagnosis, better treatment, better support and better prevention.
In view of all this, it is very good news that the charity Prostate Cancer UK has teamed up with Walking Football Scotland as our official charity partner to launch an appeal for donations and we at the Oriam are delighted to be participating in that appeal. Believe it or not, Prostate Cancer UK receives no government funding and relies solely on supporters to raise funds and awareness in the fight against the cancer and, of course, it will be good for us to do our bit for the cause.
So, what are we going to do?
Well, there have been a few suggestions. One of these was that we should charge a fine every time somebody runs during a walking football game. We thought about this but, after watching a game last week, our conclusion was that there was so much running that there would be no fun in that as we would probably drive our members into poverty!
In addition, we would need to get a security firm to transport the money we raised and that sounded too complicated! Seriously though, what we have decided is that we will run a campaign during the week of 19 August and, at the Monday, Wednesday and Friday sessions during that week, we will have a collection to raise as much as we can for the cause.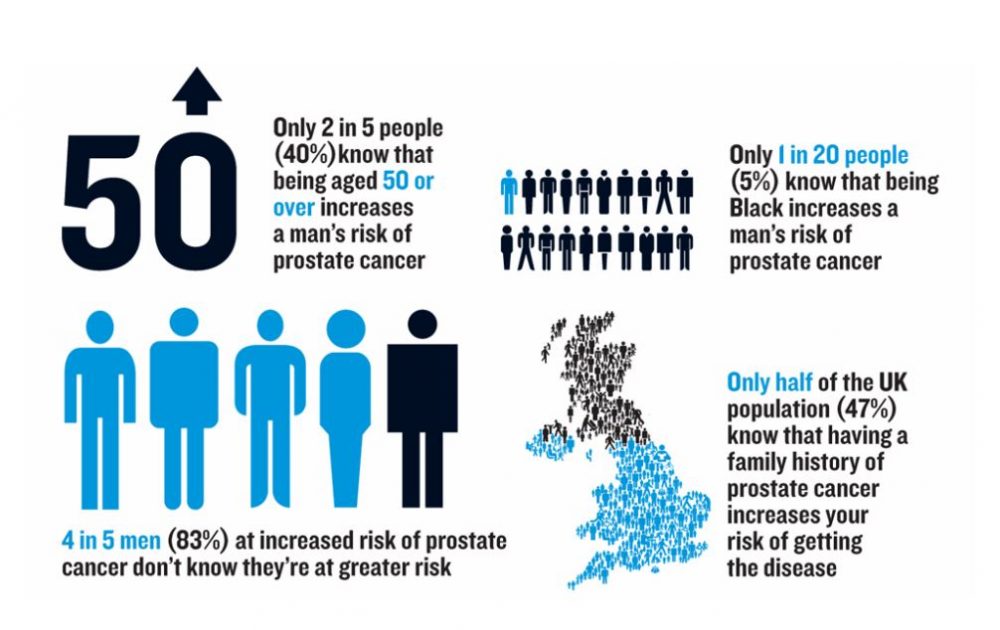 Similar appeals are going on elsewhere in Edinburgh and Edinburgh City have already managed to accumulate the excellent sum of £450. Let's see if we can at least match that and show what Edinburgh's walking footballers can do to help Prostate Cancer UK!
So, that's it. We're going to do as much as we can and there will be buckets available for contributions on 19th, 21st and 23rd August. We're asking you to be as generous as you can to a cause that, as well as being worthwhile, is relevant and important to all of us. Thanks so much in anticipation of your contributions.
A friend's experience
Just to finish off, and to make this as real as possible, we had a chat with Allan Hope about his experiences with the condition and here is what he had to say:
When did you contract prostate cancer?
June 2014
Did you know much about the condition before you were diagnosed?
I certainly knew of its existence and that it referred to an enlarged prostate and needing to get up frequently in the middle of the night to pass urine but I didn't know anything about the treatment.
What were the symptoms and were they clear and obvious or did they creep up on you slowly?
The symptoms were not clear although they involved difficulties in passing urine with a poor flow. However, I decided to find out what might be wrong and I went to see my doctor. Initially, the diagnosis was that the poor flow was caused by some obstruction but I then had a blood test and a PSA (prostate specific antigen) test followed by a biopsy. I actually went on holiday after the biopsy and the indications at the hospital were that I didn't have anything to worry about. Unfortunately, when I got back, I was informed that there were signs of cancer and that I would need treatment.
What treatment did you receive and how did it affect you, were there any side effects?
I was given two options. To have the prostate removed through a prostatectomy or to have radiotherapy treatment. I was told that the radiotherapy would take some time and I was recommended to have the removal. This was the approach which I decided to go for and I was admitted to hospital in December 2014 and was in hospital for two nights subsequent to the operation. Due to where the cancer was, I had to have nerves removed and this affected my bladder control in the weeks after the operation. I would say that this was the worst part of the treatment. The operation itself was not a problem and, although some people suggest that the investigative work prior to the operation can be painful and embarrassing, this wasn't the case. In fact, the only painful experience involved the removal of a catheter post operation.
What support did you receive during the treatment and how important were family and friends?
This was invaluable and I was very grateful for the support I received not just from my family and friends but also from the medical staff who looked after me. It is important that you are straight with your family about what is happening and that you are not embarrassed about it. At first people seemed to be afraid to mention it but, because I was open about it, we soon overcame that.
How long did the treatment last?
As I've said, because I went for removal, the treatment in the shape of the operation was over pretty quickly. However, there were significant after effects which lasted for some weeks. In particular, it was very difficult in the early stages to control my bladder and I was required to wear pads. It was about six months before I was entirely comfortable in this regard and had full bladder control and, clearly, that is uncomfortable and a real nuisance. On the other hand, I had been diagnosed with cancer and the treatment had remedied that so it was a small price to pay and, although difficult at the time, it was temporary.
When were you given the all clear?
Six months after the operation although I still go back every six months for a PSA test. I don't need to do that so regularly but I think it is a good idea.
Is there any advice you would like to give to us based on your experience with prostate cancer?
I think the most important piece of advice I would give is to say don't delay going to see about it if you have any problems such as the ones I mentioned earlier. If you're getting up regularly in the middle of the night and having problems passing urine, go and get a PSA test. That's worth doing even for your own peace of mind and it's free. Its best to get something done right away and it's definitely the case that, if you don't get treatment when you need it, the cancer can spread to other areas and become an even more serious problem. Overall, there is no doubt that it has been a positive experience for me.
Thanks very much for that, Allan. We're very grateful to you for being so open and It really helps to get some idea of how prostate cancer can affect us. It also emphasises why it is so important that we participate in this appeal. Now let's see what the Oriam Walking Footballers can do!