Wimbledon the jewel in tennis' crown. Whilst football has the World Cup and motorsport has the Monaco Grand Prix, there are few sporting events that match the excitement and prestige of the world's oldest tennis tournament. It's been home to some of tennis' greatest moments with the winners establishing themselves in the history of the sport, in Wimbledon's illustrious Centre Court.
With excitement building around our own brand-new Indoor Tennis Centre, which is set to open its doors in September 2023, and the opportunities this will bring to the local community to play tennis year-round; we're taking a look at the sport's most prestigious Grand Slam.
Sign-up to our Tennis Newsletter to have the chance to win a free tennis lesson with Tennis Manager, Danny Curtis!
The Magic of Wimbledon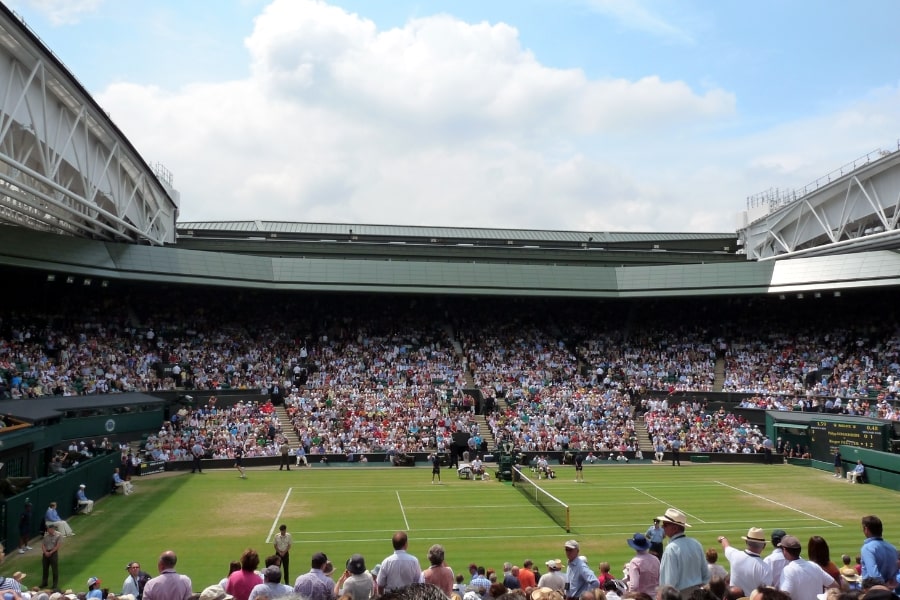 Wimbledon is the oldest tennis tournament in the world and is revered by many in the tennis community as the sport's most prestigious event. The tournament has been held since 1877 and forms one of the four Grand Slam tennis tournaments alongside the Australian Open, the French Open and the US Open. Wimbledon is played on outdoor grass courts and is typically held over a two-week period from late June into early July.
As a country, the United Kingdom becomes obsessed with tennis for two weeks. With traditions of the all-white dress code, Royal patronage, Pimms cocktails, and strawberries and cream, alongside some of the world's greatest tennis players battling on court for eternal glory; Wimbledon is a staple of British summertime.
In the past the famous British weather has put a dampener on matches with rain causing disruptions and breaks in play, but with the construction of a retractable roof on Centre Court in 2009, matches can now be played both indoors and outdoors. This was used effectively in the 2012 Wimbledon Men's singles final between Andy Murray and Roger Federer which was the first final to be partially played under the cover of the roof.
Although Andy Murray was unfortunately defeated in the final of 2012, he went on to win his first Championship the following year and again in 2016 to the elation of fans across the nation establishing himself as the British icon of the 21st Century. Ten years on from his maiden victory, Andy Murray is making his 15th appearance at Wimbledon with aspirations of claiming his 3rd title and we will be supporting him every step of the way.
Danny's Player Predictions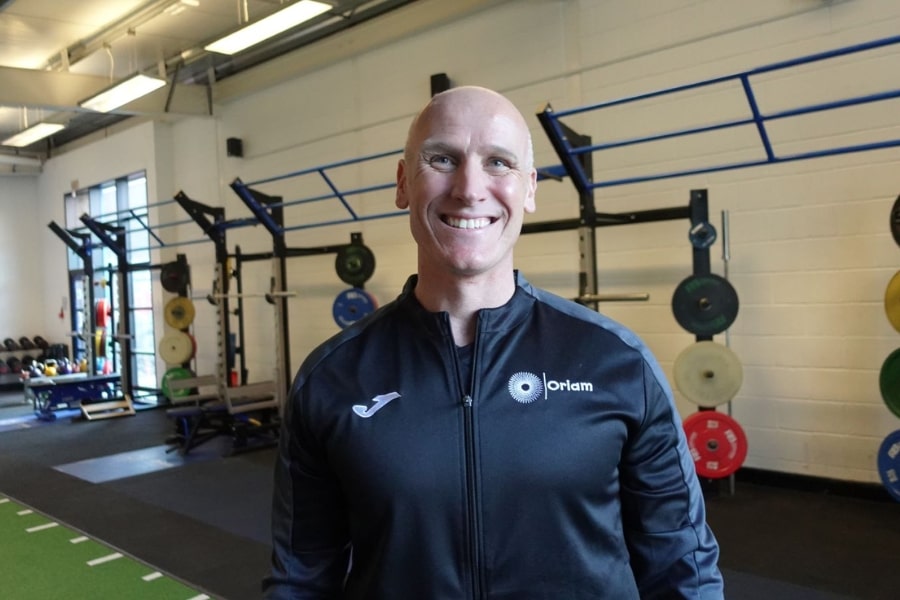 Ahead of Wimbledon we sat down with Oriam's Tennis Manager, Danny Curtis, to get some insight on the players to watch throughout the tournament and who he thinks could come home with the championship.
Men's Players to Watch
My prediction for the men's title this year? Its hard to see past Novak Djokovic who is looking for a record equalling 8th title but he will have serious opposition from the newly crowned Queen's champion, Spanish superstar Carlos Alcaraz who is current world number one and a threat on any surface!
Also players who can do significant damage are Jannik Sinner, big serving Alexander Zverev, Daniil Medvedev and 20 year old Holger Rune! Any one of these players has the ability to win this event.
Women's Players to Watch
For the ladies event, defending champion Elena Rybakina is the favourite but the world number one and recently crowned French Open Champion Iga Swiatek is gunning for her first Wimbledon title and hungry for the win!
In addition, Aryna Sabalenka with her powerful all round game is a huge threat on grass and has already won the Australian Open earlier this year! I am leaning towards Sabalenka to get her first Wimbledon title!
Scottish Players to Watch
Andy Murray – Men's Singles
Place of Birth: Glasgow
Andy Murray is a former men's world number 1 and was the Men's Singles Wimbledon Champion in 2013 and 2016. Murray has won a total of 46 singles titles across his career including, 3 Grand Slams and 2 Olympic Gold Medals, making the Scotsman the most successful British tennis player of the open era.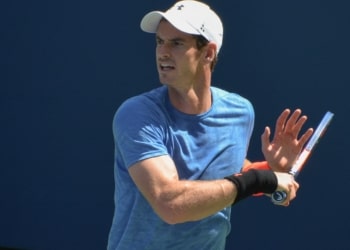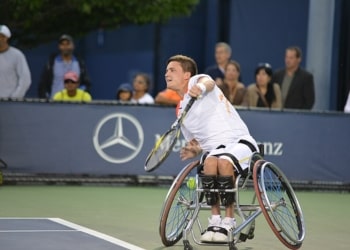 Gordon Reid – Men's Wheechair Singles
Place of Birth: Alexandria
Gordon Reid is a former wheelchair singles and doubles world number 1. He won Wimbledon in the singles competition in 2016, alongside a gold medal at the 2016 Paralympic Games. Reid has also won 4 Wimbledon Wheelchair Double's Championships alongside fellow Brit, Alfie Hewett (2016, 2017, 2018, 2021).
Maia Lumsden – Women's Doubles
Place of Birth: Glasgow
Maia Lumsden was raised in Bearsden on the outskirts of Glasgow. She studied at the University of Stirling, training at the national academy under the mentorship of Judy Murray. Lumsden was part of Great Britain's University Tennis Team who won gold at the Master'U BNP Paribas Tournament in 2018.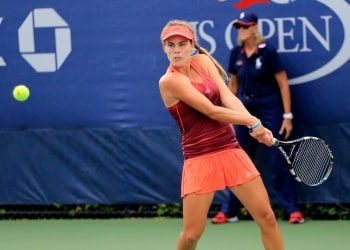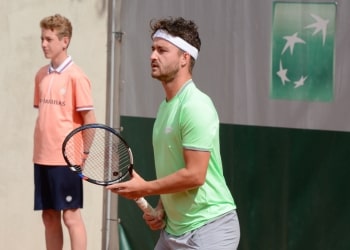 Jonny O'Mara – Men's Doubles
Place of Birth: Arbroath
Jonny O'Mara was raised in Arbroath and started playing tennis at the age of 5 under the tuition of Judy Murray. He won the Master'U BNP Paribas with Great-Britain in December 2017, before winning the Nature Valley International doubles title in Eastbourne in 2018 alongside Luke Bambridge.
Tennis at Oriam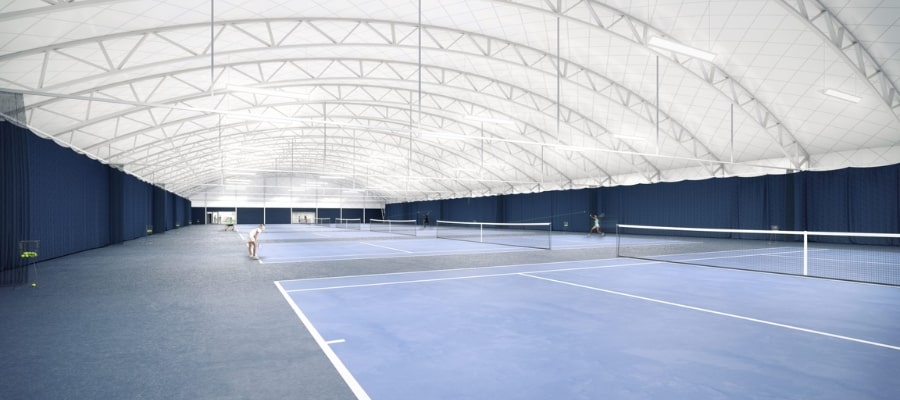 With our brand new indoor tennis centre set to open its doors in September and the buzz around Wimbledon in full swing, Oriam is excited to be launch our Tennis Newsletter. Our newsletter comes packed full of the latest news and updates on all things tennis here at Oriam. From construction updates, kids classes and hints and tips from Danny and the team, to being the first to hear when bookings open, our newsletter is the perfect place to stay informed.
In addition to access to great tennis news and content, by signing up to our newsletter you'll automatically be entered into our competition to win a free one to one tennis lesson with our Tennis Manager, Danny Curtis.
Sign-up to our newsletter to have the chance to win a free tennis lesson with Tennis Manager, Danny Curtis!
Pay As You Play
Enjoy access to our fantastic courts with friends and family through our Pay as You Play Sport. There's no need to be a member, simply book your space up to 14 days in advance online, on the Oriam App, or at our Reception desk to secure your space. Members also enjoy 20% discount on all PAYP tennis bookings. Available from September 2023.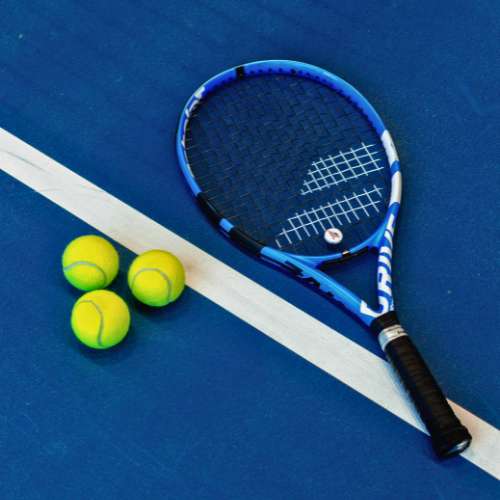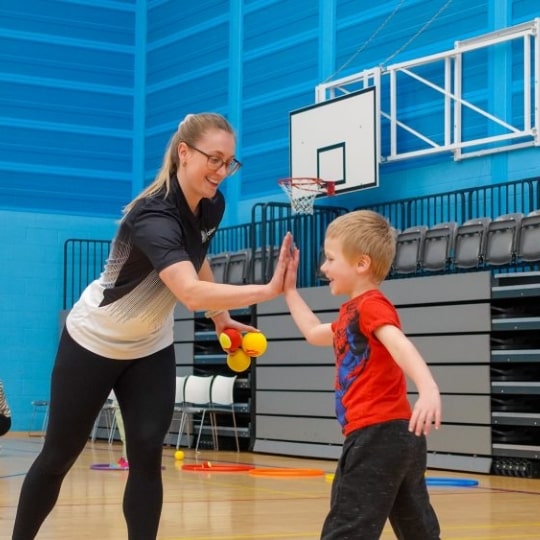 Minis and Juniors Tennis Classes
The launch of or brand new tennis centre in September 2023 will see the introduction of our action-packed kids tennis classes for children aged 3 and over. Our programme offers a great introduction to tennis, it will develop your child's skills and even build their potential to be the next Andy Murray or Emma Radacanu.