The US Open is one of tennis' most coveted tournaments and has seen some of the sports greatest moments over the years. From Scotland's own Andy Murray achieving his first Grand Slam victory in 2012 to Emma Raducanu's epic tournament win in 2021, this is a competition not to be missed.
What is the US Open
The US Open is the fourth and final Grand Slam Tournament of the tennis season. First held in August 1881, the US Open is one of the oldest tennis tournaments in the world, and is the only Grand Slam to not be cancelled or interrupted by World War I, World War II, or the COVID-19 pandemic in 2020. The tournament is held at the USTA Billie Jean King National Tennis Center in New York City on the last Monday of August each year for two weeks; with the middle weekend coinciding with the US Labour Day holiday.
The US Open sees tennis superstars from across the globe flock to The Big Apple to grace the famous courts of the USTA Billie Jean King National Tennis Center. Home to some of the sports' greatest moments, the US Open saw Andy Murray win his maiden Grand Slam in 2012 where he defeated the defending champion Novak Djokovic becoming the first British man to win a major title since Fred Perry in 1936. In more recent years, Emma Raducanu achieved US Open glory in 2021, where she became the first qualifier in the Open Era to win a major singles title, beating Leylah Fernandez in the final without dropping a set in the tournament.
What Makes A Hardcourt Tennis Surface Unique?
Like the Australian Open, the US Open is played on a hardcourt surface, similar to the playing surface of our brand new Indoor Tennis Centre. This results in a medium-fast play, as the court absorbs little of the tennis ball's energy. As a result of this, the tennis ball can have a tendency to bounce high, allowing players to apply a range of spin with their shots. Be sure to take plenty of notes when watching your favourite players battle it out to impress your friends when the Oriam Indoor Tennis Centre opens its doors.
Danny's US Open Player's To Watch
Ahead of the US Open, we sat down with our Tennis Manager, Danny Curtis to discuss his potential break out stars at this year's tournament. With some of the world's best tennis players on show, its sure to be a classic.
Men's Players to Watch
Following an epic for the ages in this year's Wimbledon Final, the favourites for this year's competition are sure to be Carlos Alcaraz (1) and Novak Djokovic (2). We saw them battle it out in one of the best Wimbledon finals in recent years, with their rivalry set to continue as Alcaraz seeks to defend his US Open title. The pair are No 1 and No 2 in the world respectively having won the past five Grand Slams between them and lead the Pepperstone ATP Live Race to Turin as well. With the change in surface however, this is often a point in the year we can expect upsets or a breakthrough.
Women's Players to Watch
In addition to tournament favourites world number 1 Iga Swiatek and number 2 Aaryna Sabalenka, check out these names that cause some upsets. Venus Williams and Caroline Wozniacki, both Grand Slam champions and former World No.1 players, head the list of the eight players who received main-draw wild cards for the 2023 US Open.
Doubles and Wheelchair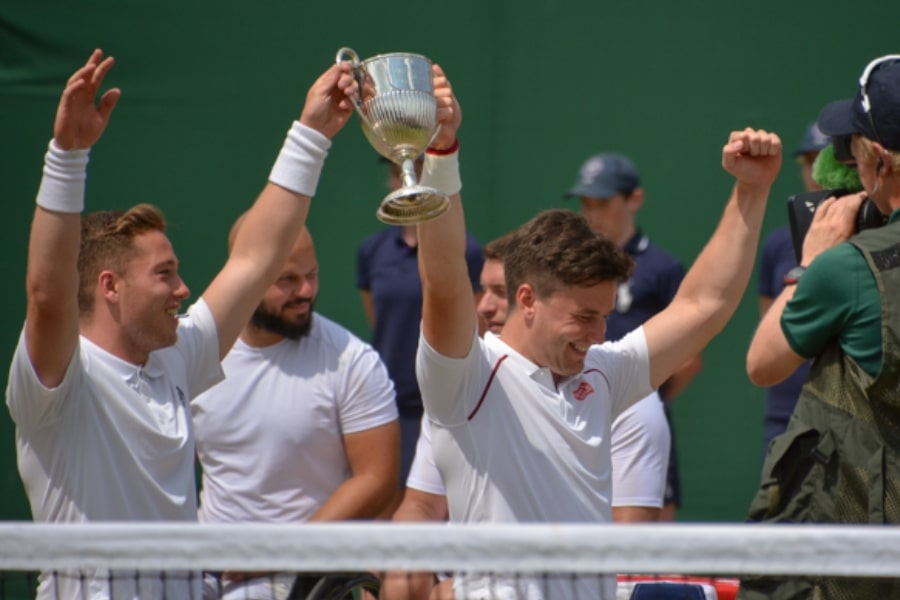 In the doubles, reigning champion Joe Salisbury will be turning to New York alongside partner Rajeev Ram with the hopes of making it men's doubles titles in a row, after the clinched back-to-back titles last year! However with a first Grand Slam title now under their belts following their triumph in Wimbledon just a few weeks ago, Neal Skupski and Wesley Koolhof are set to pose a serious threat to the rest of the field.
Alfie Hewett and Gordon Reid will head to the tournament with the ambitions of completing the calendar slam for the first time in their careers!
 The 17-time Grand Slam champions have claimed victory at all three Grand Slams this year and will be reunited once again in New York to fight to make it a clean sweep.
Lucy Shuker will fly the flag for the Brits in the women's singles and doubles draws as she prepares to contest her seventh US Open since 2013. The British No.1 has already picked up one singles title on the hard courts this year, and two doubles titles alongside Dana Mathewson with the pair looking to cause an upset in the women's draw.
Meanwhile, two-time US Open quad singles and four-time quad doubles champion Andy Lapthorne is also set to compete across both events!
British Players Singles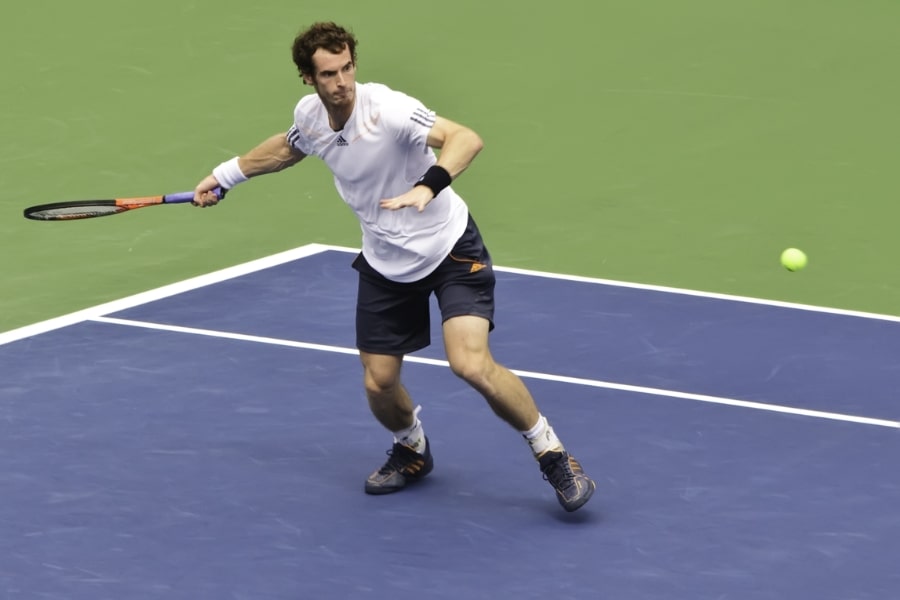 Off the back of brilliant grass court seasons – British No.1 and No.2 Katie Boulter and Jodie Burrage will feature in the women's singles draw this year.
Boulter reached a new career high this summer at world No.73 after winning her first WTA title at Nottingham and making the third round at Wimbledon. She'll be joined by 24-year-old Jodie Burrage, who will contest the main draw for the first time having made her debut in the top 100 this week.
On the men's side, Cam Norrie, Dan Evans, Andy Murray and Jack Draper are all set to mount a challenge for the final Grand Slam of the year.
2023 Rio Open champion and world No.13 Cam Norrie will be looking to improve on his career-best fourth round in the big apple last year, while Dan Evans will be hoping to get his season back on track at the major event where he's had the most success in the past.
Andy Murray lifted the title at Flushing Meadows in 2012 and also made the final in 2008. New York is also where the former world No.1 marked his return from hip surgery with a five-set win against Yoshihito Nishioka in 2020.
Jack Draper enjoyed his best Grand Slam result at the US Open last year – making the third round on his first appearance.
Coaching Tip – Playing on Hard Courts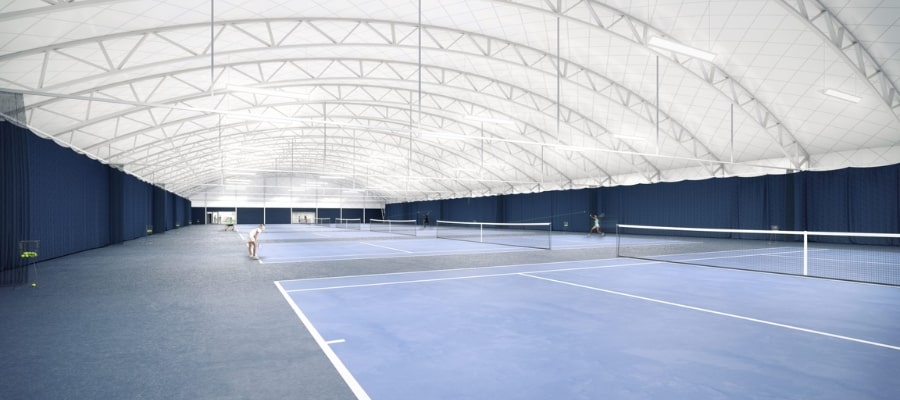 With our brand new Indoor Tennis Centre set to open soon, the US Open offers the perfect opportunity to watch how the pros master the hard court. Our new tennis courts will offer this high quality playing surface in Edinburgh, allowing for local players to put their tennis skills to the test on this medium-fast playing surface. Ahead of the launch of our new tennis facility, Tennis Manager, Danny Curtis, has shared some top tips for playing on hard courts.
Hard Courts vs Clay and Grass
Hard courts are a different animal to clay and grass. Grass courts typically have a lower, faster bounce benefitting fast serves and net players and Clay is a slower, higher bouncing surface favouring steady baseliners.
Hard courts sit somewhere in between the two.
Use the Courts to Your Advantage 
Hard courts are known for their medium-fast speed and moderately high bounce, and you can use these characteristics to your advantage.  
Try hitting shots with more topspin to take advantage of the bounce and create more margin for error. 
You can also use the speed of the court to your advantage by hitting shots with pace and depth to push your opponent back and create more opportunities to attack. 
Play to Your Strengths 
Every player has their own unique strengths and weaknesses, and hard-court tennis is no exception. If you have a big serve or a powerful forehand, use those weapons to your advantage on hard courts.  
Look for opportunities to hit aggressive shots and put pressure on your opponent. If you're more of a defensive player, focus on keeping the ball in play and forcing your opponent to make mistakes.  
Hard court tennis benefits all types of playing styles.  
We can't wait to see how the tournament unfolds over the next few weeks. Will we see another epic battle between Alcaraz and Djokovic , or will a new challenger rise in pursuit of US Open glory? If you'd like to keep up to date with all the latest Oriam Tennis news and updates from Danny and the team, join our newsletter today.